Brak towaru - zapytaj o możliwość zamówienia
Cena przesyłki

0

Dostępność

Brak na magazynie - towar na zamówienie

0

szt.
DLA-RS67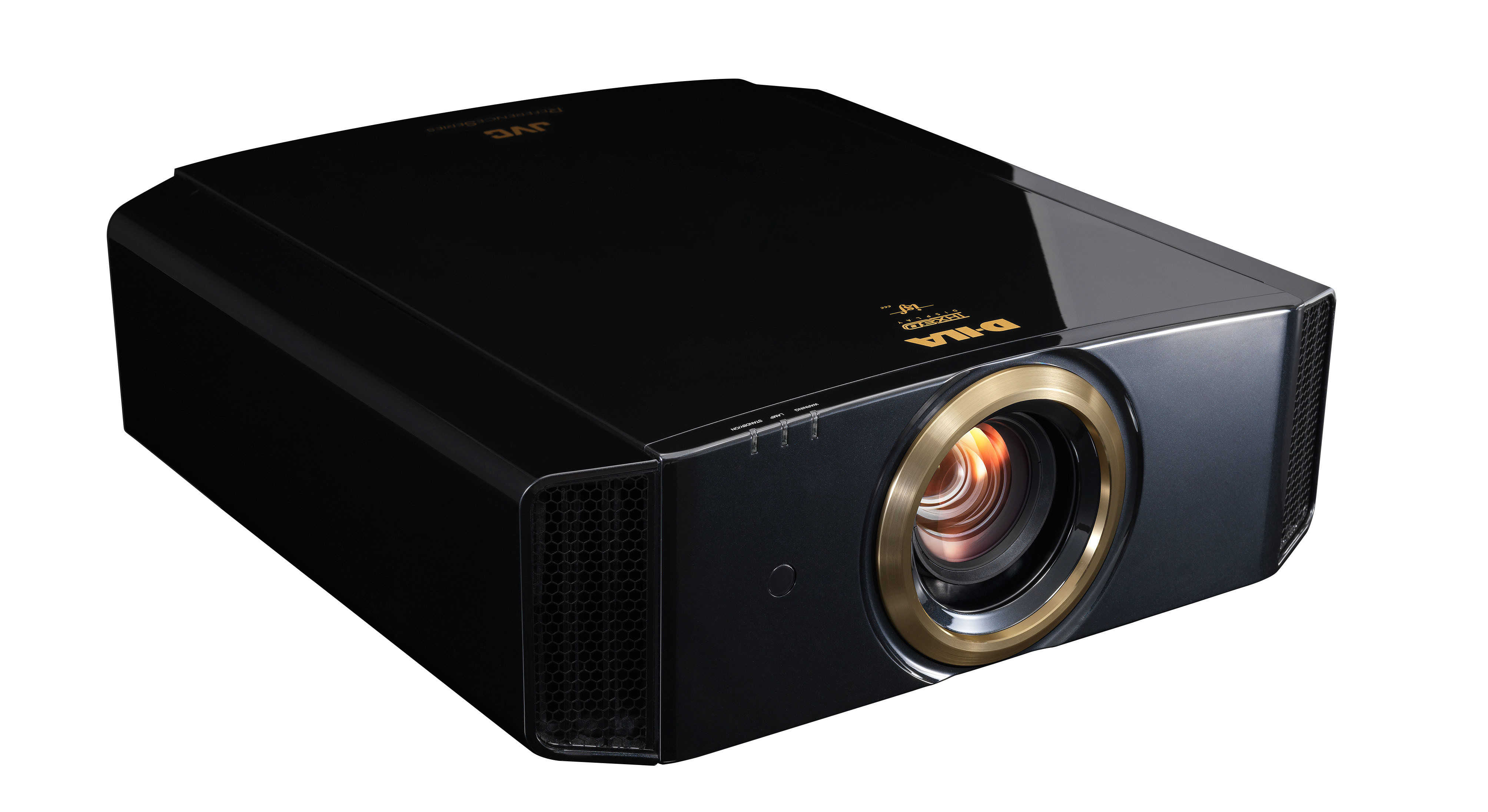 THX 3D certyfikat, isf C3, 4K e-shift3, 150 000:1 natywny, 1300 lm, 21dB Fan Noise, 15 kg, lens memory, lens shift, anamorphic mode, automatyczna zasłona obiektywu, konwersja 2D-3D, HDMIx2, CMD 100Hz
The DLA-RS67 is JVC's top-of-the-line D-ILA home theater projector for 2014. Native contrast ratio has been increased to 150,000:1 thanks to new D-ILA devices, new wire grid polarizer and a new "Clear Black" technology. Now with an Intelligent Lens Aperture, the dynamic contrast is a breathtaking 1.5 million to 1, the industry's highest. Images are projected with 4K precision thanks to JVC's upgraded "e-shift3" technology which now accepts native 4K input signals. This translates to the most dramatic master-quality images ever produced on a JVC projector.
Extraordinary Picture Quality
150,000:1 Native Contrast Ratio —Industry's highest!
Intelligent Lens Aperture increases dynamic contrast ratio to 1,500,000:1
New 6th generation 0.7-inch D-ILA devices
New e-shift3 4K Precision 3840 X 2160 Projected Image —Upgraded feature
Native 4K inputs
3840 x 2160 (24-30p, 60p at 4:2:0*)
4096 x 2160 (24p)
Clear Black processing (Patent pending)
Clear Motion Drive —Now works with 3D & 4K signals
230 Watt NSH Illumination System
(lamp life up to 4,000 hours in normal mode)
ISF (Imaging Science Foundation) Certified
Built from hand selected Components
Highly customizable
sRGB, Adobe RGB and x.v. Color space
Darkness and lightness correction
Lens memory function memorizes 10 positions for focus, zoom and shift.
Maintains constant height for 2.35, 1.85, 1.78 on same screen.
Screen Mode Presets for different screen material (255 memory positions)
Convergence Correction - 1/16th Pixel Increments.
Now 2 memory positions. —Upgraded
Stunning 3D Performance with RF active shutter glasses (included)
Advanced 3D Crosstalk Cancellation Control
3D Anamorphic Mode
Parallax adjustment for fine tuning 3D effect
Highly customizable built-in 2D-3D converter
Includes: (2) pair of RF 3D glasses; (1) RF 3D Signal Emitter
Accepts all modern 3D formats (Blu-ray, side-by-side, top-and-bottom)
Optimum Flexibility and Convenience
Inputs: (2) HDMI
LAN connection for system control and firmware updates
Remote control via LAN, RS-232C, IR
12V Screen Trigger Output
V: 80%/H: 34% motorized lens shift
1.4:1 to 2.8:1 lens throw
Smartphone remote control app available
3 Year Warranty
*60p 4K signals at 4:2:0 may be input and displayed via HDMI 1.4a connection.
DEVICE

0.7 inch Full HD D-ILA (1920 x 1080) x3

RESOLUTION

3840 x 2160* 1

LENS

x2 Zoom & Focus: Motorized; f=21.4-42.8mm / F3.2-4

LENS SHIFT

±80% Vertical and ±34% Horizontal (motorized)

PROJECTION DISPLAY SIZE

60 inch 200 inch (diagonal)

LIGHT SOURCE

NSH 230W (lamp life: approx. 4,000 hours when the lamp is in Low mode)

LAMP BRIGHTNESS

1,300 lumens* 2

DYNAMIC CONTRAST RATIO

1,500,000 :1

NATIVE CONTRAST RATIO

150,000 :1

HDMI INPUT TERMINAL

2 (3D/Deep Color/CECcompatible)

OUTPUT TRIGGER TERMINAL

1 (Mini jack, DC12V/100mA)

3D SYNC TERMINAL

1 (Mini DIN 3pin)

RS-232C CONTROL

1 (D-sub 9pin)

LAN (RJ-45) CONTROL

1

VIDEO INPUT (DIGITAL)

480p, 576p, 720p 60/50, 1080i 60/50, 1080p 60/50/24,

3840 x 2160p 60/50/30/25/24, 4096 x 2160p*3 24

PC INPUT SIGNAL FORMAT (HDMI)

VGA/SVGA/XGA/WXGA/FWXGA/WXGA+/SXGA/WXGA++/

WSXGA+/WUXGA

3D FORMAT (FRAME PACKING)

720p 60/50, 1080p 24, 1080i 60/50

3D FORMAT (SIDE-BY-SIDE, HALF)

720p 60/50, 1080p 60/50/24, 1080i 60/50

3D FORMAT (TOP & BOTTOM)

720p 60/50, 1080p/24

POWER CONSUMPTION

360W (Normal standby: 7W, Eco-mode standby: 0.4W)

FAN NOISE

21dB (When the lamp is in Low mode)

POWER REQUIREMENT

AC100V-240V, 50/60Hz

DIMENSIONS (W X H X D)

17 7/8" x 7" x 18 1/2"

WEIGHT (NET)

33lb.

*1 RESOLUTION IS 1920X1080 AT 3D MODE.

*2 MEASUREMENT, MEASURING CONDITIONS, AND METHOD OF NOTATION ALL COMPLY WITH ISO 21118.

*3 WHEN THE VIDEO INPUT SIGNAL IS AT 4096 X 2160P, DATA ABOVE 3,840 IS NOT DISPLAYED EQUALLY ON THE LEFT AND RIGHT.
Ostatnio oglądane produkty